PHASE 2
MAY 2016
The new altar carpet is now fitted which finishes Phase 2 of the renovations.
Many Thanks to Norman Alderson Funeral Directors for their very kind contribution towards the cost of the carpet and to everyone who has supported us in our fundraising over the past few years
MARCH 2016
Four coats of varnish later, the header is now affixed to the notice board. A very grand piece of work carried out by our joiner and others who donated valuable time and expertise to provide a unique new noticeboard
FEBRUARY 2016
The individual wooden letters were laser cut using 21st century technology. They letters were then individually mounted onto the lighter piece of wood which had been prepared by the joiner.
JANUARY 2016 - the trees were cut back as they were over-mature.
A new noticeboard was made by a local joiner and the finishing touches will be made soon
SEPTEMBER 2015 - the vestry was decorated and burgundy carpet flooring was fitted. September was the 125th Anniversary of the original church being built.
AUGUST 2015 - The vestry was stripped out, damaged ceiling and walls removed and replaced, new cupboards and shelves built and sliding doors fitted
JULY 2015 -
All internal and external docorating is finished apart from the vestry. The vestry needs stripping out, new cupboards for storage and hanging rails built and new flooring laif prior to decoration
June 2015 -
The kitchen got finished this month and decoration of the church was carried out
April 2015 -
The bulk of the work in the kitchen is done now. It still needs to be decorated and have new fllooring laid - this should be finished on Saturday, 11th April.
March 2015 -
Work will begin on the kitchen on Monday, 9th March and it will be out of action for some weeks. We will need to work around the disruption while work is going on.
We start this project with £14,231.76. Our next fund-raiser is the Easter Fair which will be on Saturday, 28th March at 11am. See news page for details.
February 2015 -
work on the kitchen and vestry should start soon. We're just waiting for the paperwork to be finished and then it can get underway. Meanwhile, fund-raising is still ongoing.
January 2015 -
We are in the process of applying for a Faculty for the refurbishment of the kitchen, vestry, entrance lobby and replacing the heating pipes in the main church body, together with complete redecoration
December 2014 - We now have £13,324 for Phase 2. We are having a meeting on Thursday, 4th December at 10am to decide on how to proceed with the kitchen refit. We also need to apply for a Faculty to do this work.
October 2014 - We have been raising funds to begin Phase 2 of our Restoration. The first job was to refit a new toilet suite and hot water heater. This has been done.
Next we plan to start fitting the kitchen units which we were given. Replastering and decorating of raid damaged walls will also need to be done.
We need to replace our very old central heating pipes and some radiators.
The vestry also needs rain damaged wall and cupboard repair and replacement.
Finally, the interior walls of the whole church need to be mended, prepared and redecorated
PHASE 1 - FROM THIS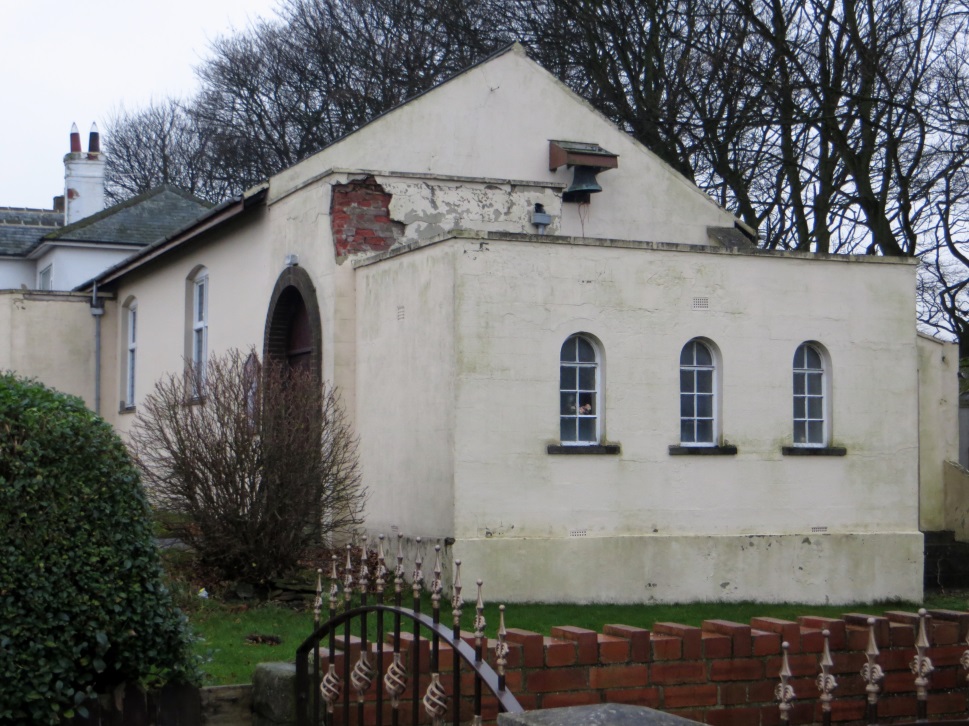 TO THIS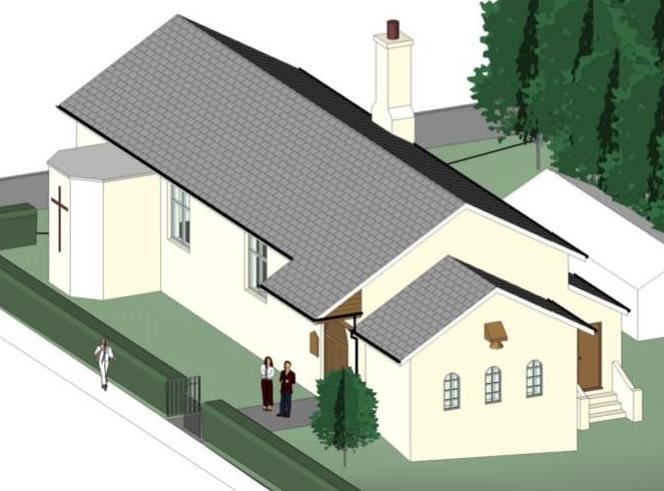 At the end of Phase one we have raised
£23, 288.42.
This is to pay for the vestry/porch replacement, and making good the plasterwork.
We have a good start on the next phase - £2,638 in the middle of November.