Magazines - The November/December 2018 Magazine is out now and at the back of church.
Magazines - 2018 previous issues - January, February, March April May June July/August September/October
Magazines - 2017 previous issues - January, February March April May June July/August September October November December
Next Sunday we have our Christingle within our 9.45am Eucharist.
At Christingle we collect for the Children's Society.
If you would like to donate to this please take an envelope or collection candle.
Children especially might like to put some change during the week in the collection candle.
These are on the table in the porch
~~~~~~~~~~~~~~~~~~~~~~~~~~~~~~~~~~~~~~~~~~~~~~
St. John's Hall Update
see Hall page for Facebook updates
18th August 2018- Today a couple of trees are coming down and another on Monday.
We had a tree survey done a while ago on the whole site including the church and there are a number of dead trees and burnt ones .
Dcc have been out and none of them are protected. Should make the church lighter as well.
>>> The path at the front has been reported a number of times to NWL and DCC and waiting for someone to inspect it.<<<
Please don't walk on it!!
~~~~~~~~~~~~~~~~~~~~~~~~~~~~~~~~~~~~~~~~~
Extracts from the Northern Echo 15th August, 2018

Members of St John's Church, in Meadowfield, were thrilled to see work get underway on the hall,
which will be a new facility for the village.
A ground-breaking ceremony was held on Tuesday, 14th August, 2018.
Members of the church and fundraising committee met with builders on the site of the new hall.
Lesley Baxter, has led the fundraising campaign to raise more than half a million pounds for the project.
She said: "It went really well. We got everyone together who has
been involved in the lease and the building and the project manager.
"It was a moment to celebrate. It's taken us this long to get that far but it's real now.
"Quite a few people were passing in the street and looking to see what was happening which is nice.
Hopefully we will be on schedule to finish by March."
As the work got underway, William Quigley, from WJM-Quigley, which is carrying out the work,
congratulated Ms Baxter on the successful raising of the funds.
He added: "She's responsible for all the fundraising for the community centre which I'm sure will be a great asset to the village."
The community has been raising money for the new hall ever since a fire raged through the old building, which was more than 100 years old, in March 2014, making it impossible to use.
Since then they have had to hold events in the church and they have carried out countless fundraising events
from music nights to raffles and tombolas to get to their target of £565,000.
A 30-year lease has now been agreed between The Durham Diocesan Board of Finance, St John's Church
and a charitable incorporated organisation (CIO) set up to run the new community hall.
Plans have been made to make a time capsule which will be buried outside the new hall next year.
The new facility will have disabled access and be dementia friendly, and will have a large hall with space to seat up to 200,
as well as a small meeting room, a large kitchen, toilets and an office.
~~~~~~~~~~~~~~~~~~~~~~~~~~~~~~~~~~~~~~~~~~~~~~~~~~
13th August - Work will commence for the building of St John's Hall, Meadowfield
~~~~~~~~~~~~~~~~~~~~~~~~~~
21st June - Hall contract all signed! Just need charity commission to approve the date it can be started from.
There is a notice up at the church which has to be there for a other three weeks.
~~~~~~~~~~~~~~~~~~~~
20th June - A topographical survey was carried out this week if anyone wondered what was going on
~~~~~~~~~~~~~~~~~~
14th June - Picked up signed lease from the Diocese today so just PCC to sign and Father Carl , then it goes back to the solicitors.
The charity commission have asked for her another public notice to be displayed for a month so that will be going up at the weekend. Means more delays but has to done to keep everything legal.
Also today there was some tree damage thanks to the storm. Arrangements have been made to clear it and luckily it didn't hit the church. The church is getting a new heating system installed so it is closed to the public this week.
~~~~~~~~~~~~~~~~~~~
Thank you to everyone who came to the second AGM. There was a finance report and annual report was read out.
It is hoped that at the beginning of June the new lease can be signed and work can start.
The builder was announced as Quigleys from Esh Wining.
No contract can be signed until the lease is finalised but work can start straight away once this is done.
In the meantime a board with the picture of the finished hall is to be made and will be displayed on the site.
We have enough money for the rebuild but fundraising will continue for landscaping and equipment.
We recently got £2,000 from the Tesco blue tokens scheme and are in the Co-op member scheme until October.
Also - we are to sell plaques which will go over the bricks at the back of the hall.
Details on how to buy one will be released nearer the time once the brickwork is complete.
Thank you for all the support over the last four years since the fire.
~~~~~~~~~~~~~~~~~~~~~~~~~~~~
St. John's hall is part of the co op member scheme from 12th November until 27th October 2018.
For every £1 spent on co op own brands 1% goes to the charity pot and 5% to yourself. Only £1 to join.
You can register on line or by telephone to choose one of three chosen charities.
******************************************************************
MOTHER'S UNION NEWS
news will be here shortly
**************************
Food Banks – always need supplies
Thank you

~~~~~~~~~~~~~~~~~~~~~~~~~~~~~~~~~~~~~~~~~~~~~~~~~~~~~~~~~~~~~~~~~~~~~
ST. JOHN'S MOTHER'S UNION NEWS
Did you know? that many people admitted to our local hospital in an emergency either from an accident or serious health issues received a bag of toiletries donated by our Mothers' Union members.
The contents include items such as soap, toothbrush, toothpaste, comb
so that the initial days of their stay in hospital might be made more comfortable.
Our members collect and bag up these items and deliver the toiletries to the emergency ward.
The staff are very appreciative of these donations.
Maybe you know of someone who has been helped in such a way.
THIS IS MOTHERS' UNION IN ACTION - ANY DONATIONS GREATLY RECEIVED

~~~~~~~~~~~~~~~~~~~~~~~~~~~~~~~~~~~~~~~~~~~~~~~~~~~~~~~~~~~~~~~~~~~~~~~~~~~~~~~~~~
COMMUNITY EVENTS
For more updates, see the Hall page here
*****************************************************************
DH7 CHURCHES TOGETHER - see DH7 page - here
**************************************************
Durham clothing bank need donations of clothes (adult and children), toiletries , nappies , sanitary protection.
The Food bank would like donations of dried food, pasta, rice, soup, tinned meat, fish, fruit, fruit juice, coffee, tea, dried or UHT milk. Food bank is on every Tuesday. Items can be donated Sundays and Wednesdays.
OLDER ENTRIES
*********************************************************************************************
FIRE GUTTED ST. JOHN'S CHURCH HALL - 23rd MARCH 2014
Lesley Baxter, treasurer of St. John's church who was fund-raising to renovate the church hall is now, with the support of others, fund-raising for a complete rebuild of the hall. To keep up with Lesley's progress please see Lesley's Facebook page here - https://www.facebook.com/Stjohnschurchhallmeadowfield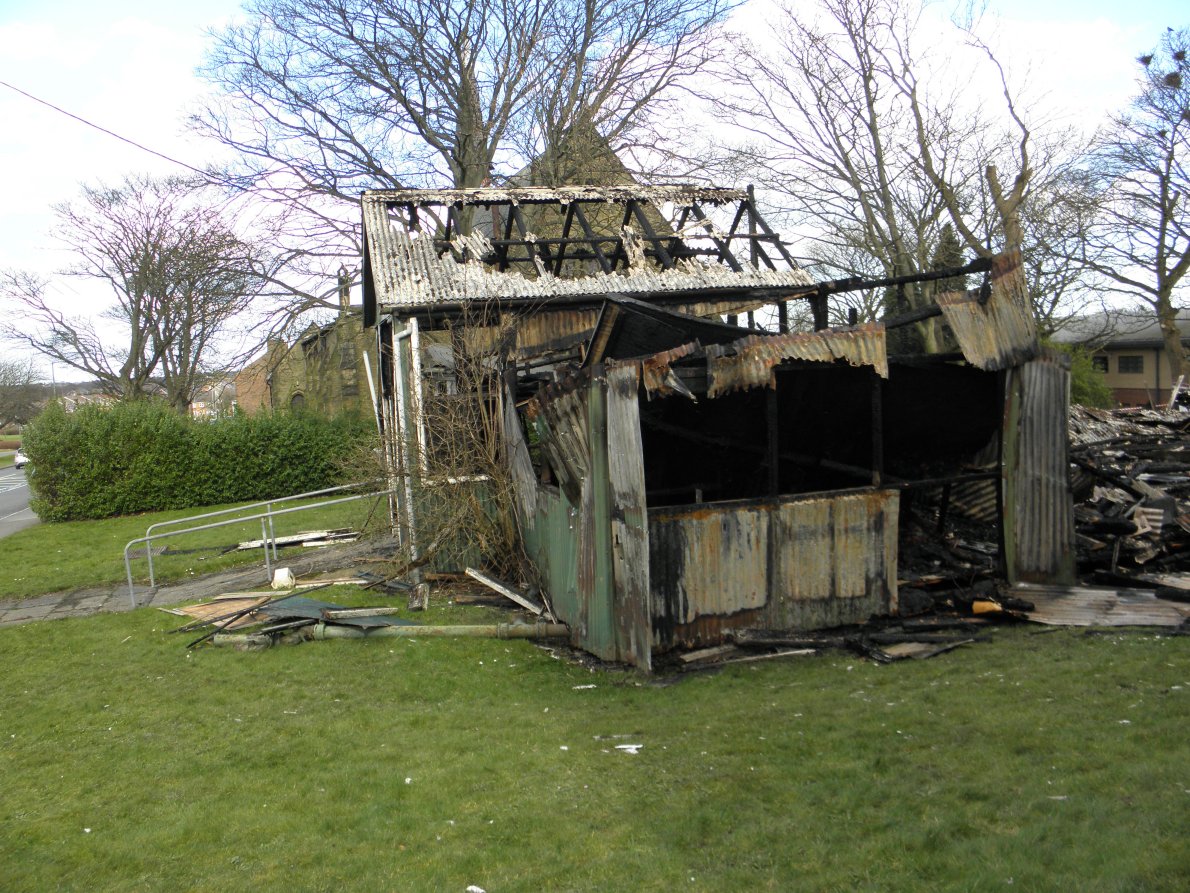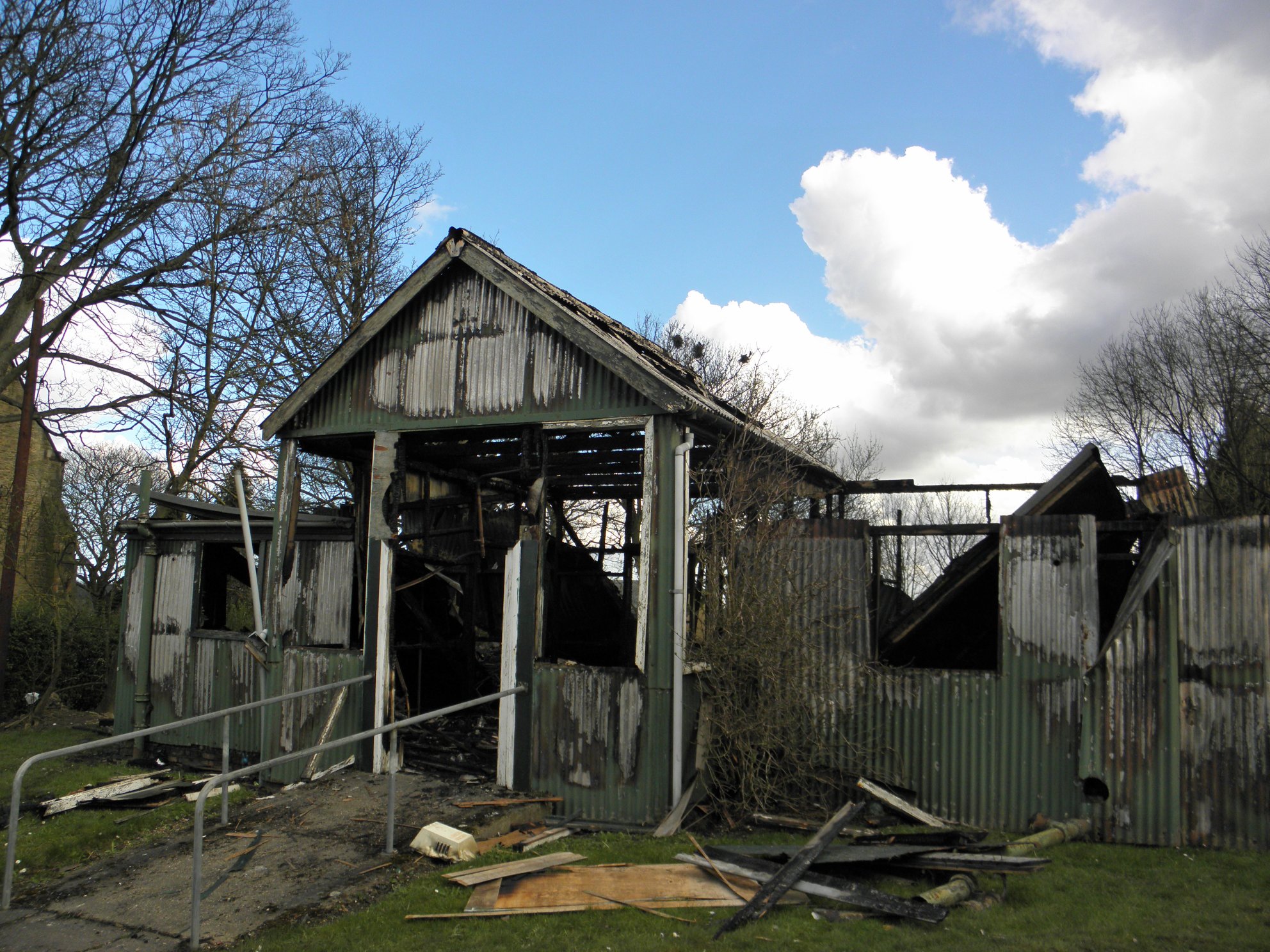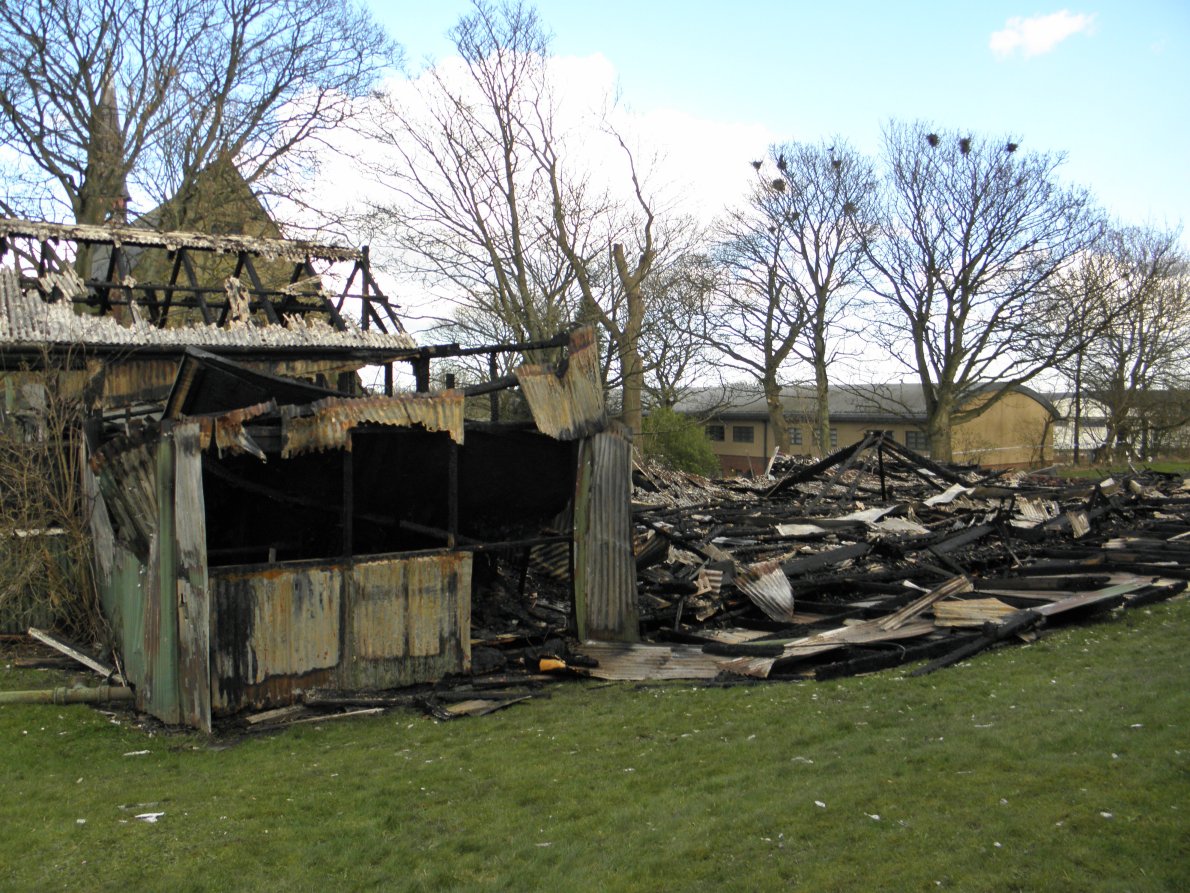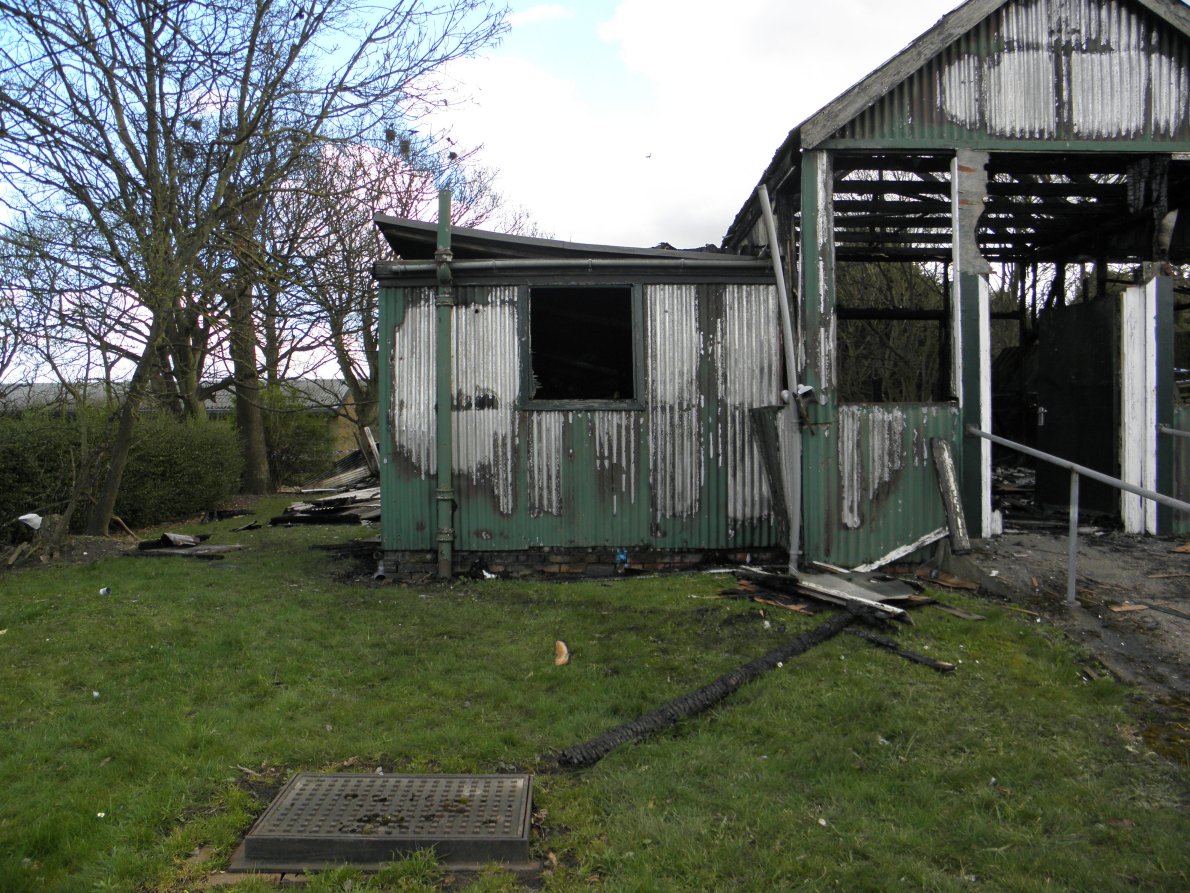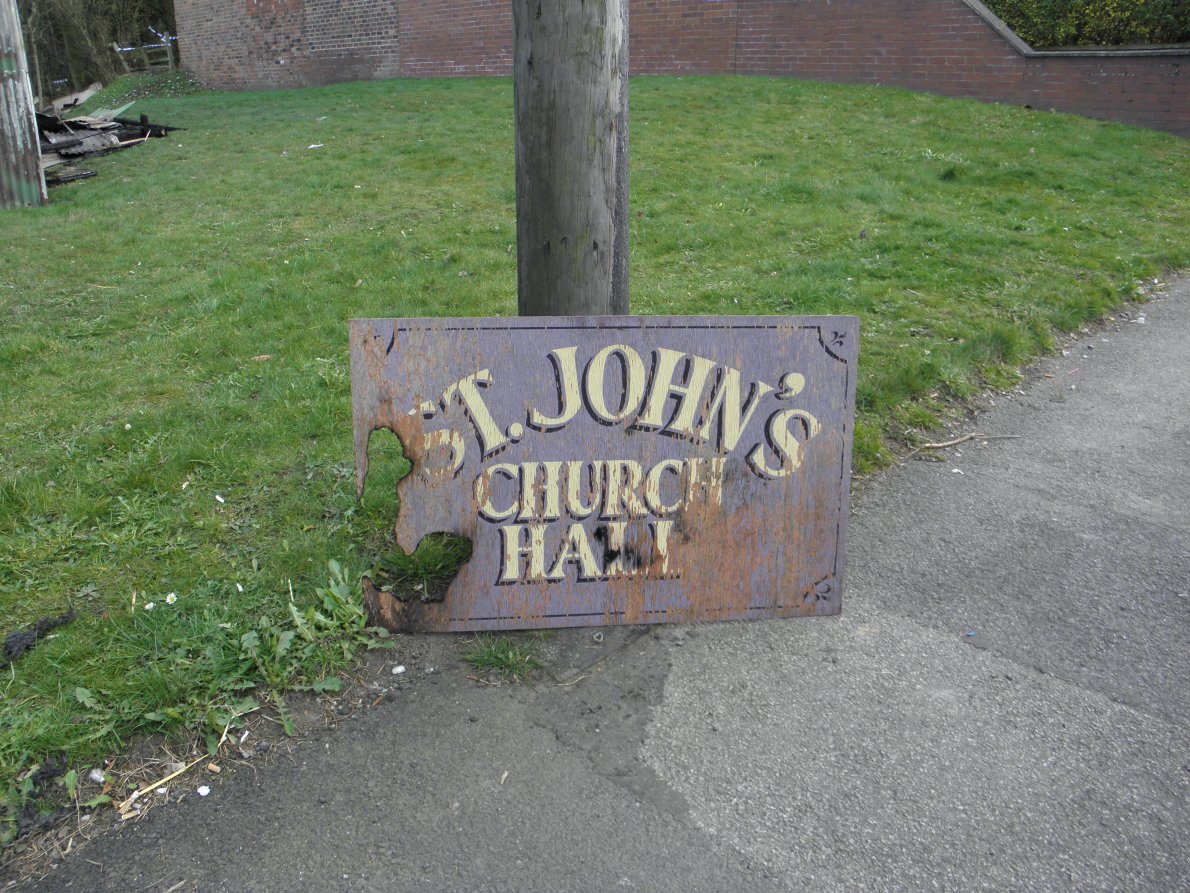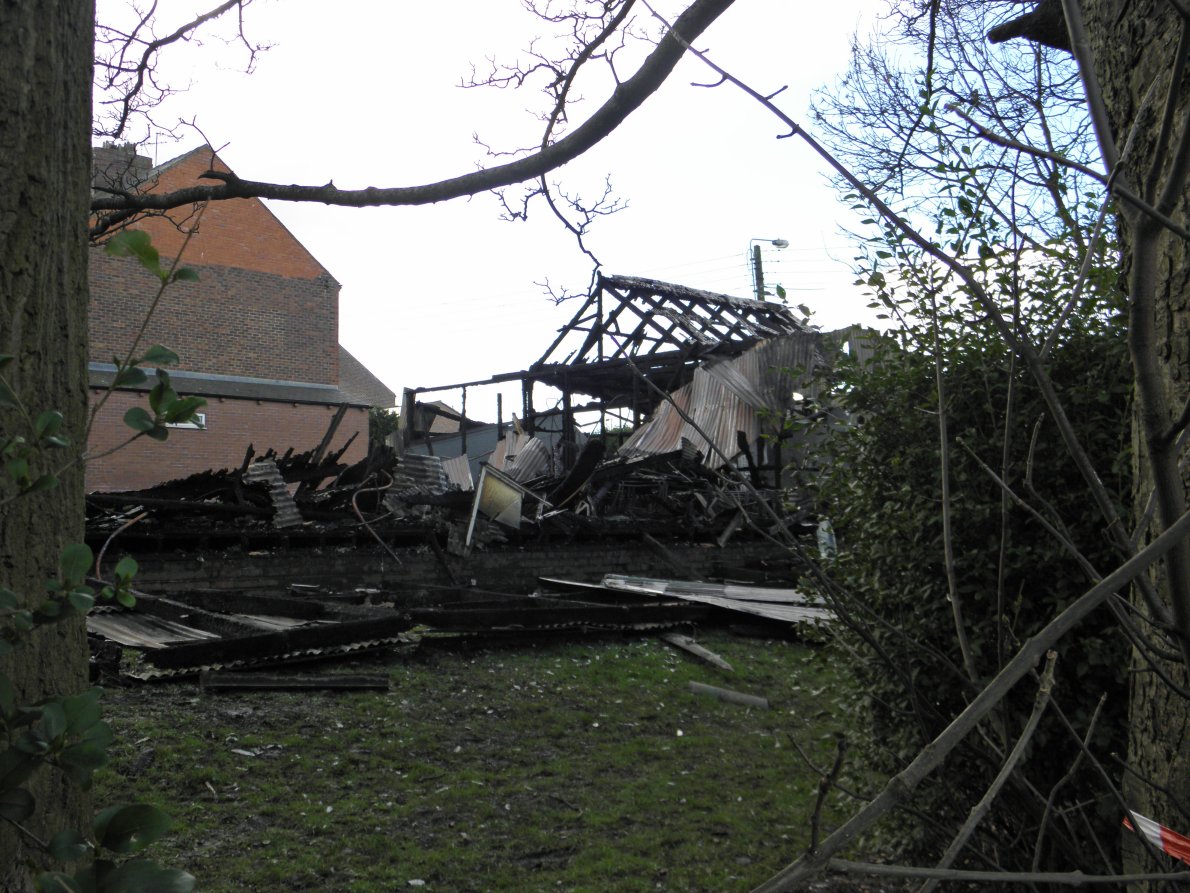 Some History - A Church Hall was proposed and 1508 square yards of land adjourning the Church grounds was rented for the sum of 5/-per year from the Church Commissioners and in 1911 the Parochial Hall was uilt. After the end of the Second World War the army moved out of the Church Hall, and with several grants awarded to the Church the Hall was renovated. It was painted and stage and window curtains were renewed. The Church Lads Brigade benefited from sports equipment and a Bugle and Drums band was formed. The band was reported to awaken the whole of Meadowfield from their beds on a Sunday morning!
**************************************************************