>>>IMPORTANT NOTICES<<<
Developments are continuing for our heating with a quote approved by the PCC for a contactor to install a new heating system in the new year. Developments have also progressed with our temporary heating and with 3 phase electricity connection up and running tomorrow and new heaters in addition to our calor gas heaters, Thank you to all of you for enduring the cold.
*********************************
Magazines - The February 2018 Magazine is out now and at the back of church.
Magazines - 2018 previous issues - January,
Magazines - 2017 previous issues - January, February March April May June July/August September October November December
Magazines - 2016 previous issues - January, February March April May June July/August September October November December
Magazines - 2015 previous issues - January, February, March, April July/August September October November December
Magazines - 2014 previous issues - January, February, March, April, May June July August September October November
Magazines - 2013 previous issues - February, March, April May June July September October November December
MOTHERING SUNDAY
On March 11th we have our Mothering Sunday service. Please invite anyone you know along.
MAKE A MOTHERS DAY
This Mothering Sunday you can help mums around the world to bloom and flourish.
Celebrate with us on Sunday, March 11th and help St. John's Mothers Union to raise funds for our 'Make a Mothers Day' appeal.
All proceeds go to support Mothers, families and communities in the U.K and around the world.
There will be a prayer tree in Church, where we can remember our Mums past and present, the prayers will be blessed during the service. Children will take part in the service and receive a gift of sunflower seeds to grow.
~~~~~~~~~~~~~~~~~~~~~~~~~~~~~~~~~~~~~~~~~~~~~~~~~~~
WOMEN'S WORLD DAY OF PRAYER
Friday 2nd March - 10.00am coffee then a 10.30am Service - at St Andrew's Methodist Church, Brandon
~~~~~~~~~~~~~~~~~~~~~~~~
The origins of Women's World Day of Prayer date back to the 19th century when Christian women in the USA and Canada initiated a variety of cooperative activities in support of women's involvement in mission, at home and abroad.

2018
The theme of this year's service is - 'All in God's service is very good!'
The writers of the order of service hail from Suriname which lies in northeastern part of South America
It is named after the Surinen tribe and is part of the Guianas, meaning "land of many waters".
15% of land is coastal and less than two metres above sea level. At risk because of climate change and rising sea waters.
Over 90% covered by pristine tropical rainforest so it has a Humid tropical climate. It is a country of beauty and high biodiversity.
Laws have been passed to ensure protection of the environment. The largest nature reserve is on UNESCO's list of Heritage Sites.
In March 1993, the Suriname government ratifed the United Nations Convention on the Elimination of all forms
of Discrimination against Women.
In 2015 there were 15 female MPs and the cabinet consisted of 3 women and 16 men.
Although the interests of the child are protected by the government and UN, there are still violations of their rights.
Health care - Free medical care for 0-17 and 60+ 10% of men and 30% of women are obese
20.8% suffer high blood pressure
13% diabetes, 5.6% cardiovascular diseases70% of suicides are males
Other health issues include: malaria, HIV/AIDS, dengue, chikungunya, zika, drug addiction and mercury poisoning.
~~~~~~~~~~~~~~~~~~~~~~~~~~~~~~~~~~~~~~~~~~~~~~~~~~~~~~~~~~~~~~~~~~~~~~~~~~
St. John's Heating Update
Our application to the Diocese Advisory Committee (DAC) for a Faculty has been considered at its meeting on 13th February,
following a visit by Fr. Carl, David, Les and Joe to St. Andrews church, South Church
which has a similar heating system as that proposed for St. John's.
We thank God for a grant for £10,000 towards the estimated total cost of £34,889.
Including contributions from St. John's, the total raised so far is £22,845.
Please pray for the DAC and also other grant applications and for our own fund raising activities.

*****************************************
St. John's Hall Update
The next fundraiser is on Saturday, February 17th at the British Legion from 1.30pm.
Craft stalls, cakes, refreshments, tombola, facepainter and Sand art.
Donations needed for the raffle and tombola.
Please contact Lesley Baxter or Shirley Kidd.
Don't forget the hall is in the Tesco blue token scheme in all the Durham Tesco's.
You need to ask for the tokens
*****************************************
Food Banks – always need supplies
Thank you
*******************************************
St. John's hall is part of the co op member scheme from 12th November until 27th October 2018.
For every £1 spent on co op own brands 1% goes to the charity pot and 5% to yourself. Only £1 to join.
You can register on line or by telephone to choose one of three chosen charities.
*************************************************************************************************************************************************
HARVEST AT ST. CATHERINE'S CHURCH 1st OCTOBER 2017
We had a lovely service tonight with lots of people and some of the village children.
We managed to raise £111 for FarmArica and sent loads of stuff to the Food bank

PRODUCE THE CHILDREN WHO HELPED WITH THE SERVICE
~~~~~~~~~~~~~~~~~~~~~~~~~~~~~~~~~~~~~~~~~~~~~~~~~~~~~~~~~~~~~~~~~~~~~
ST. JOHN'S MOTHER'S UNION NEWS
Women's World Day of Prayer: Friday 2nd March
10.00am coffee, 10.30am Service - at St Andrew's Methodist Church, Brandon
*******************************
MAKE A MOTHERS DAY
Will take place again this year on March 11th
Prayer cards wll be available for people to write
their Mother's names on and hang them on the tree.
The prayer cards will be blessed during the service

~~~~~~~~~~~~~~~~~~~~~~~~~~~~~~~~~~~~~~~~~~~
PARISH NEWS
If anyone is interested in a trip to the theatre at Darlington when it
re-opens in October, please see the list so an idea of interest is had.
For information please see Margaret



**************************************************************
Photo's from St. John's Open church Saturday, 4th March
as part of the 'Talking Jesus' event
There was a display of paintings on silk by the late Rose Reeve
as well as items of note which are part of the history of St. John's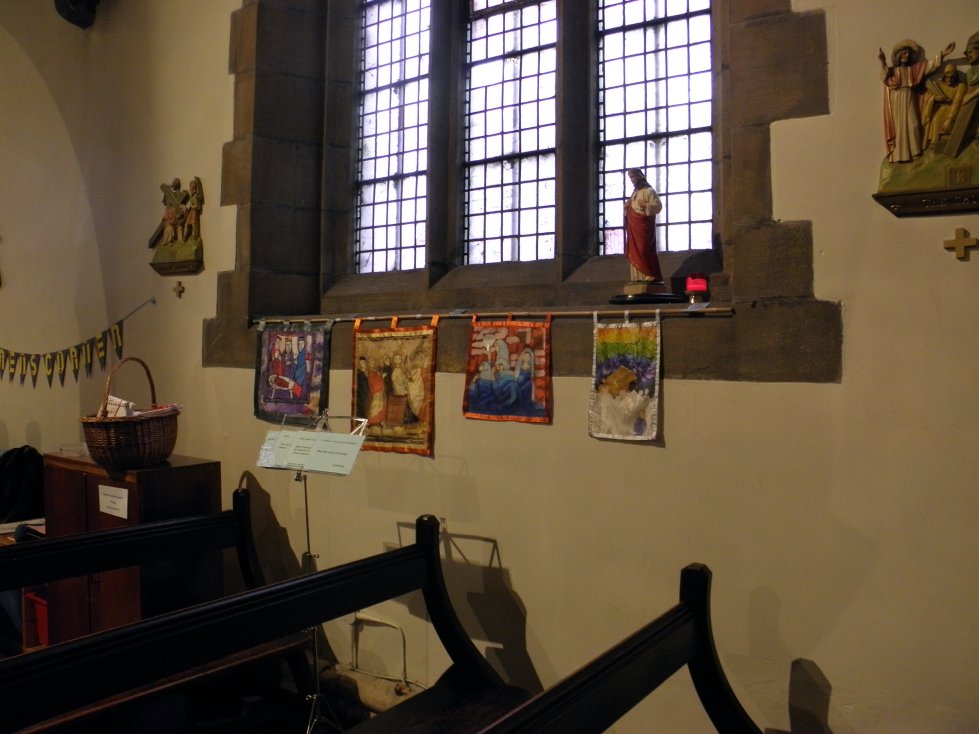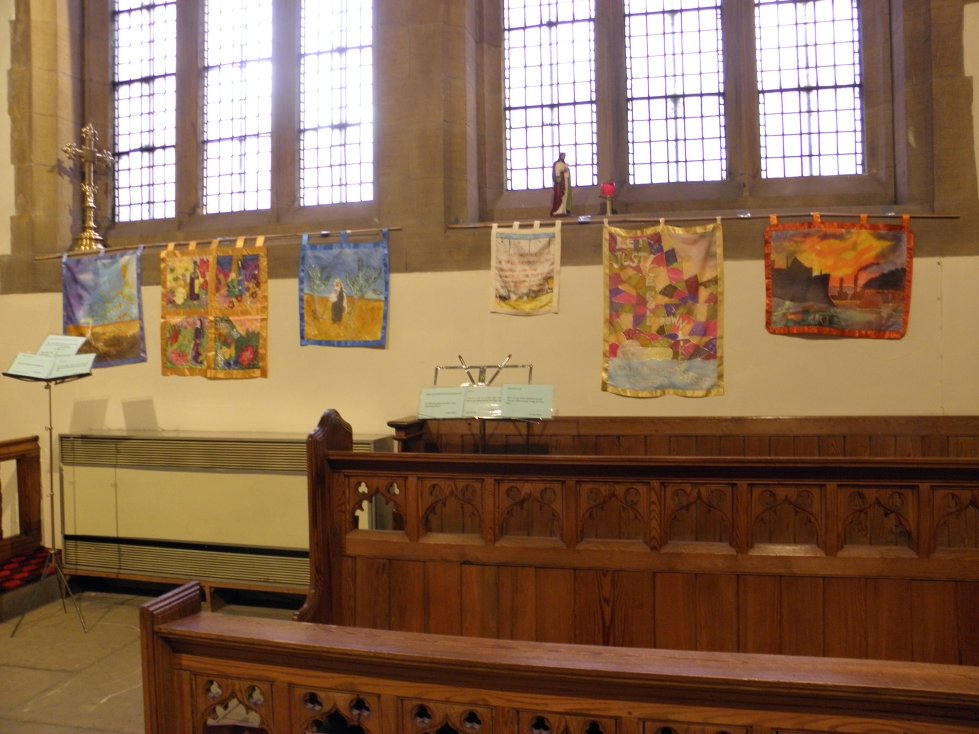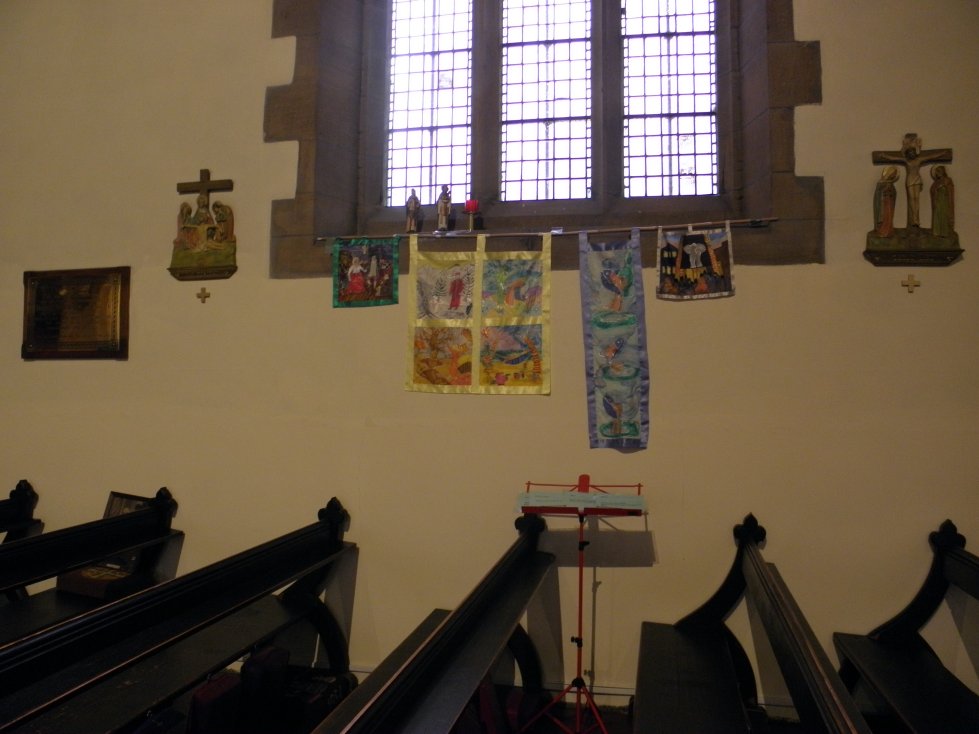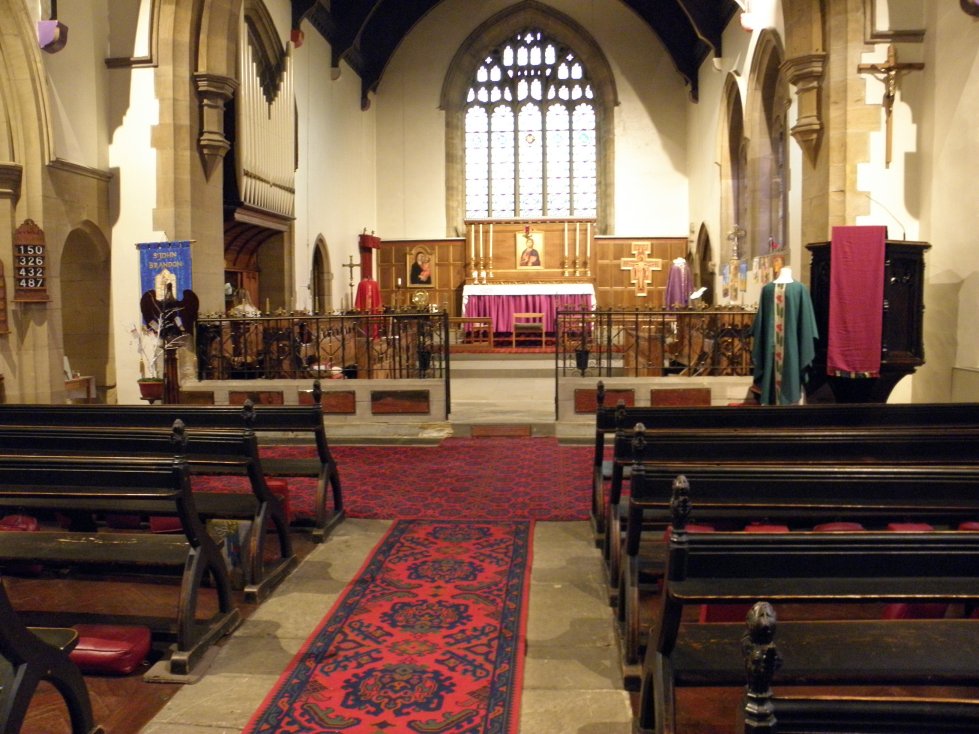 ~~~~~~~~~~~~~~~~~~~~~~~~~~~~~~~~~~~~~~~~~~~~~~~~~~~~~~~~~~~~~~~~~~~~~~~~~~~~~~~~~~
COMMUNITY EVENTS
For more updates, see the Hall page here
*****************************************************************
DH7 CHURCHES TOGETHER - see DH7 page - here
**************************************************
Durham clothing bank need donations of clothes (adult and children), toiletries , nappies , sanitary protection.
The Food bank would like donations of dried food, pasta, rice, soup, tinned meat, fish, fruit, fruit juice, coffee, tea, dried or UHT milk. Food bank is on every Tuesday. Items can be donated Sundays and Wednesdays.
OLDER ENTRIES
*********************************************************************************************
FIRE GUTTED ST. JOHN'S CHURCH HALL - 23rd MARCH 2014
Lesley Baxter, treasurer of St. John's church who was fund-raising to renovate the church hall is now, with the support of others, fund-raising for a complete rebuild of the hall. To keep up with Lesley's progress please see Lesley's Facebook page here - https://www.facebook.com/Stjohnschurchhallmeadowfield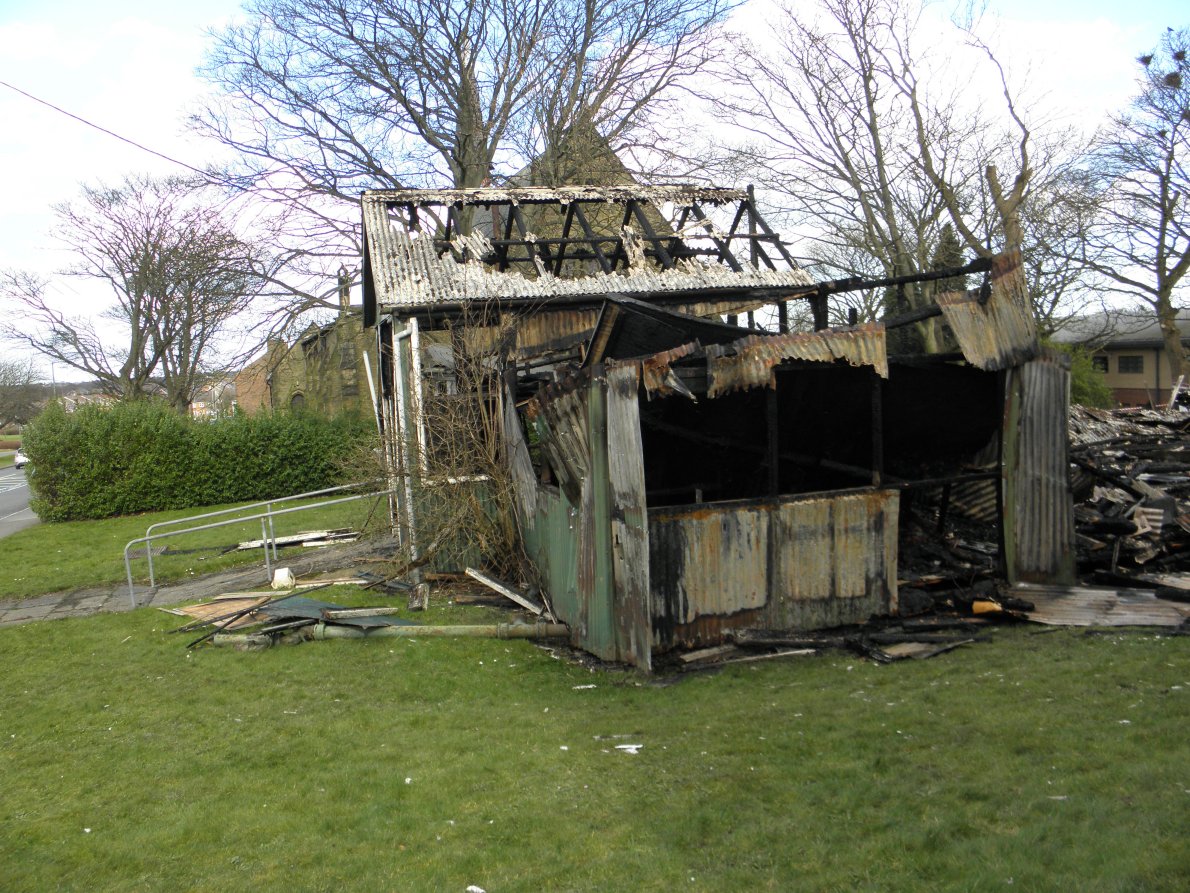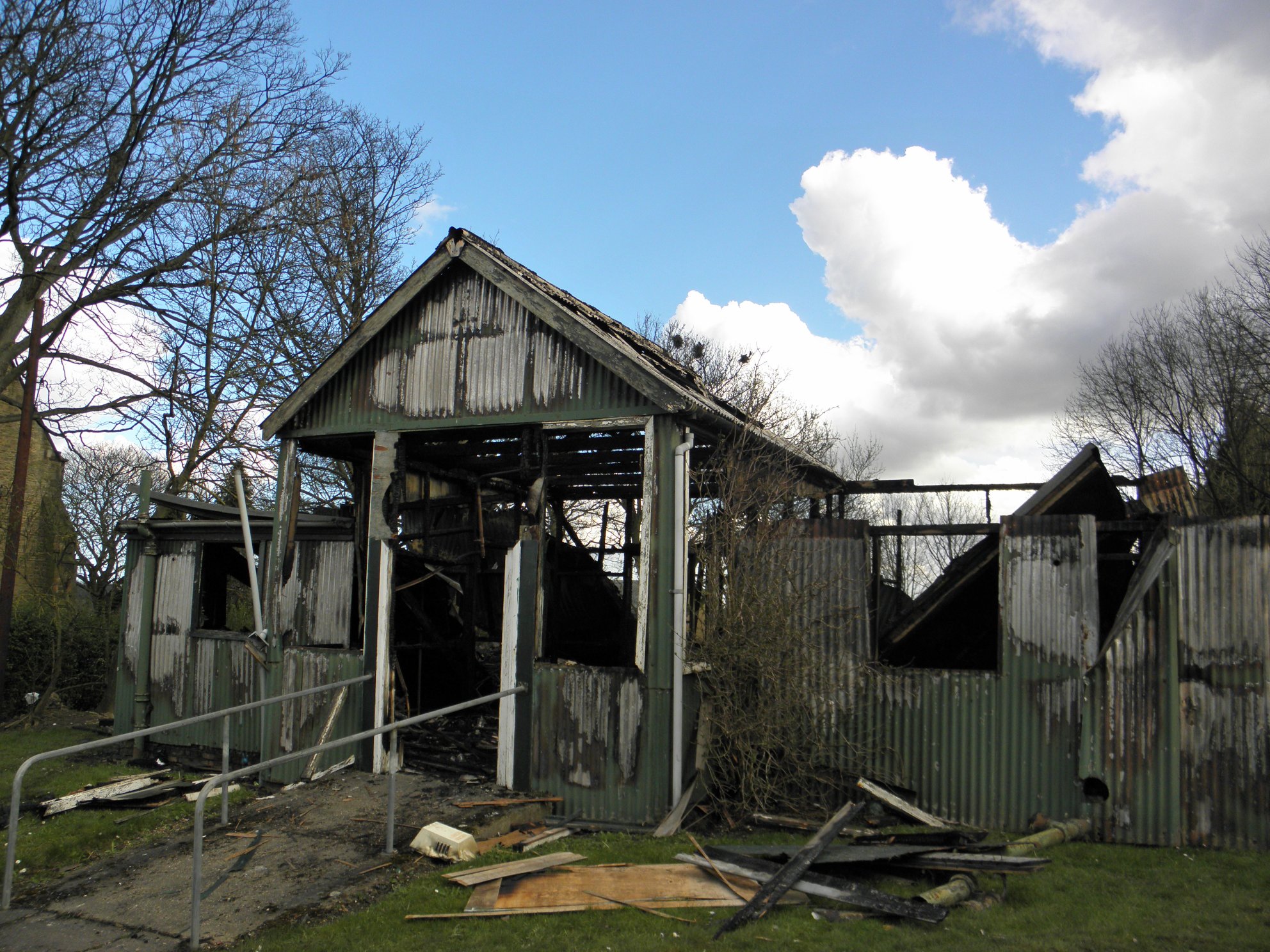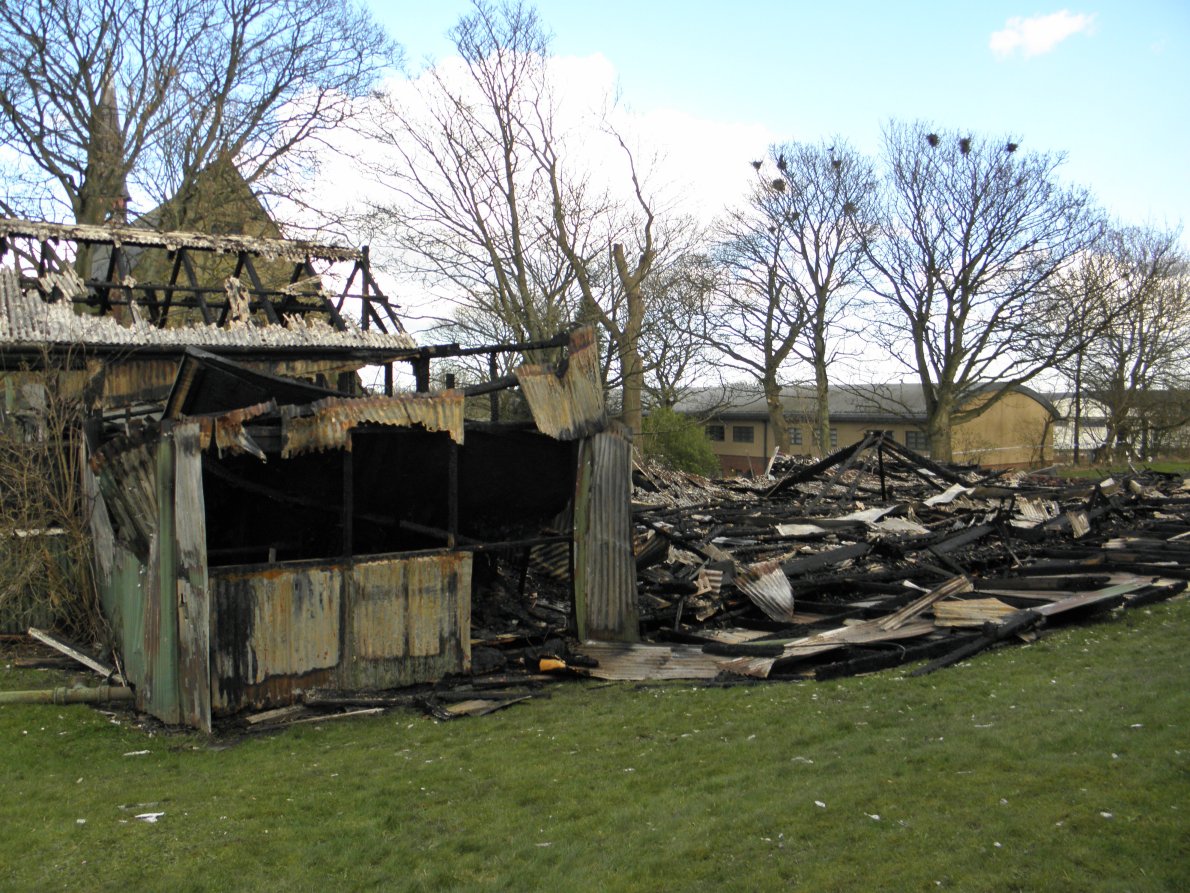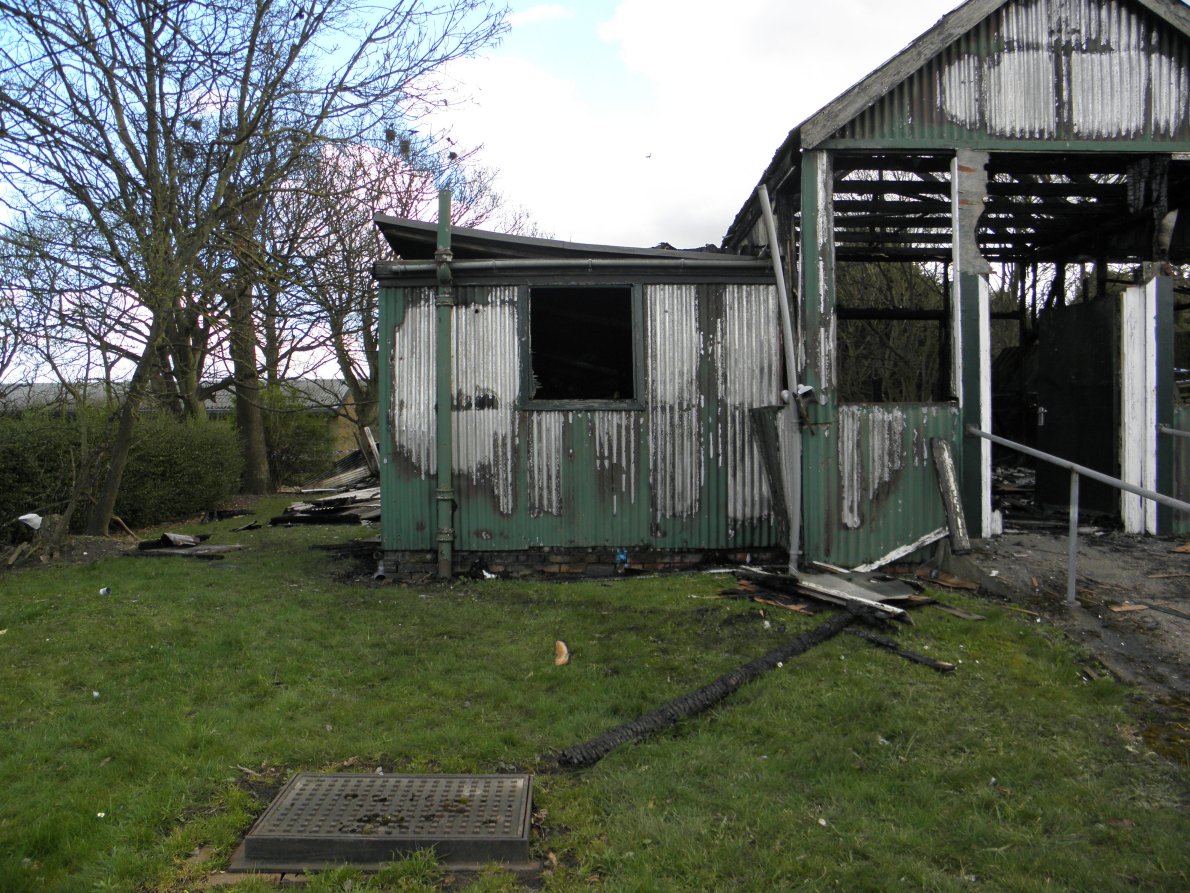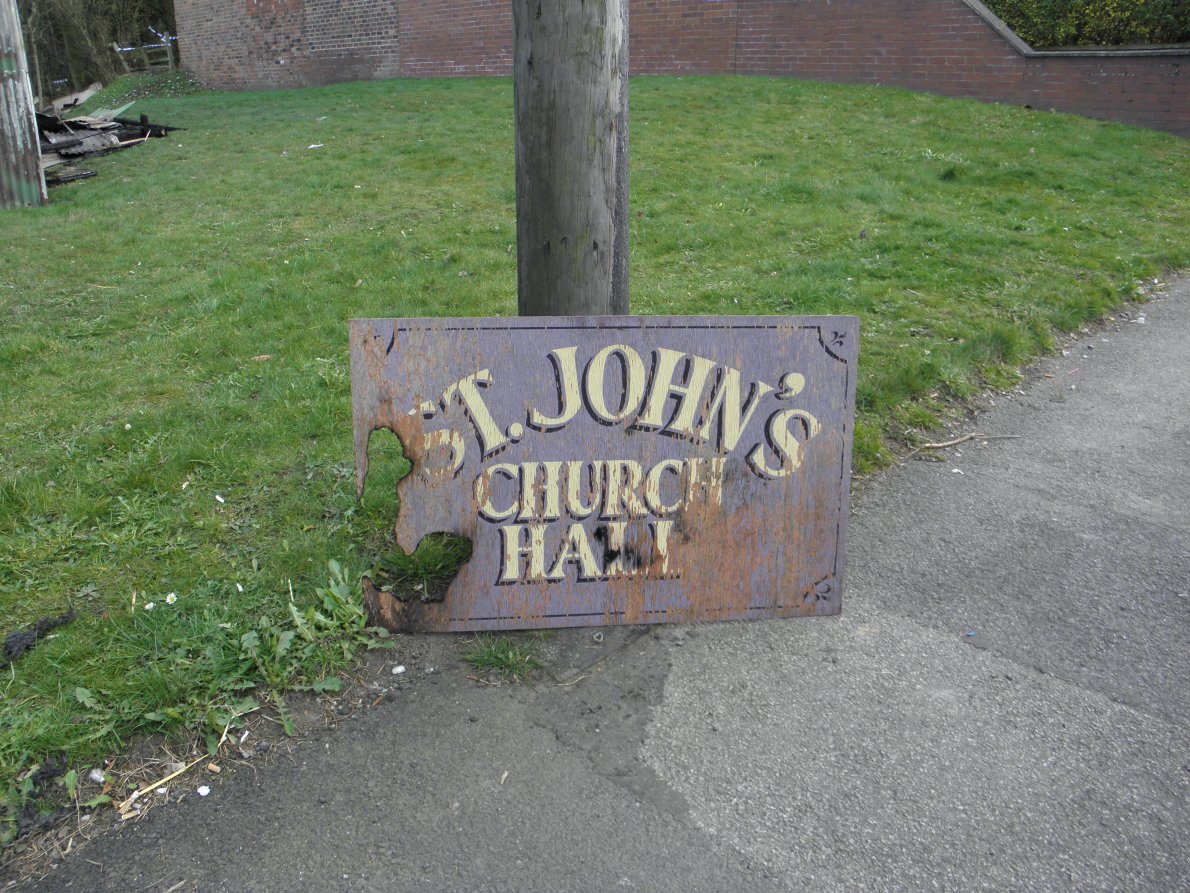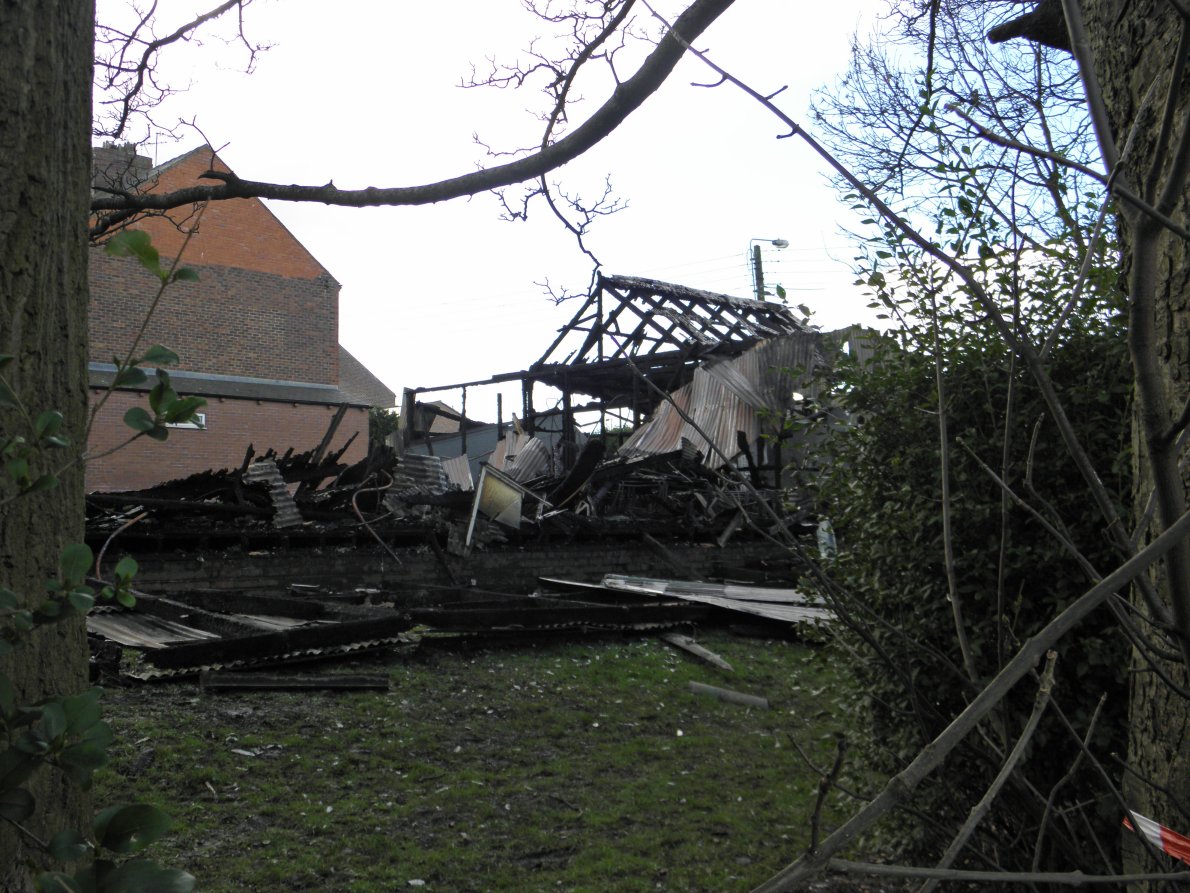 Some History - A Church Hall was proposed and 1508 square yards of land adjourning the Church grounds was rented for the sum of 5/-per year from the Church Commissioners and in 1911 the Parochial Hall was uilt. After the end of the Second World War the army moved out of the Church Hall, and with several grants awarded to the Church the Hall was renovated. It was painted and stage and window curtains were renewed. The Church Lads Brigade benefited from sports equipment and a Bugle and Drums band was formed. The band was reported to awaken the whole of Meadowfield from their beds on a Sunday morning!
**************************************************************